Scottish and Shetland Islands rental cars

Sumburgh Airport [LSI] is the main airport based on the Shetland Islands.

Sumburgh airport is a relatively small and compact airport, with transit times from arrival to departure well under 1 hour.

The car rental counters are based in the terminal.

Enter pick-up location ¨ Shetland ¨and choose ¨ Sumburgh Airport ¨ , enter dates and times. If no car photos are displayed at STEP2, then the car hire offices are closed. One way hires are available, for example you can pick-up at Lerwick Airport and drop it at Sumburgh Airport at no extra cost .

You will require a Credit Card to make a reservation. If you plan to go sightseeing on Shetland Islands, you could go avail for a car hire in Holmsgarth Ferry Port. Arriving by cruise ship or ferry, then for your convenience, we have suppliers with rental offices ideally located at Holmsgarth Ferry port.

Very often one way rentals are permitted between many of our online auto rental partners. So why not start your car hire at Holmsgarth Ferry port and drop your vehicle at another location. Make sure you book in advance to obtain the lowest rental rate.

This websites rental car deals often include an additional driver free of charge, with an option of full insurance with zero excess, and full/full fuel policy. If you have any questions or no cars are displayed following your search, please hit the Red chat button ( right hand side bottom) of website, so we can assist you.
Low Bolts Car Rental Rates
Peugeot 208 or similar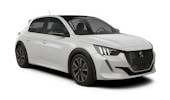 ✔
Air conditioning
✔
Manual Transmission
3 days in March,
Edinburgh - Waverley Station - Green Motion, United Kingdom
BMW 5 Series or similar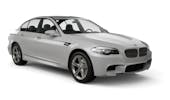 ✔
Air conditioning
✔
Automatic Transmission
8 days in July,
Leeds - Arnold Clark Car & van rental, United Kingdom
BMW 2 Series Active Tourer or similar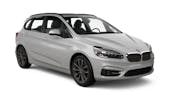 ✔
Air conditioning
✔
Automatic Transmission
7 days in October,
Edinburgh Sixt Edinburgh Waverley Station, United Kingdom
Copyright 2023 carhire.lu. All rights reserved